As part of the trinity of being a professor, I believe that service is an integral part of any profession. I enjoy service that is behind the scenes and at the same time that has a quiet service leadership component. The role of the connected world has helped me do this in more ways than one. From heading a search committee at the departmental level to answering questions from the Numerical-Methods-YouTube-channel subscribers, from being a reluctant keynote speaker at an education conference to facilitating an engineering education workshop, each contribution adds up synergistically in its own way.
---
Workshops Facilitated
Adaptive Learning: Background, Applications and Lesson Building, ASEE-SE Conference, Daytona Beach, FL. March 2018.
How to Increase Cognitive and Affective Gains in Students, TPSE Chairs+1 Meeting, College Park, MD, March 2017.
A Holistic Approach to Teach Flipped Classes, ASEE Zone 2, San Juan, PR, March 2017.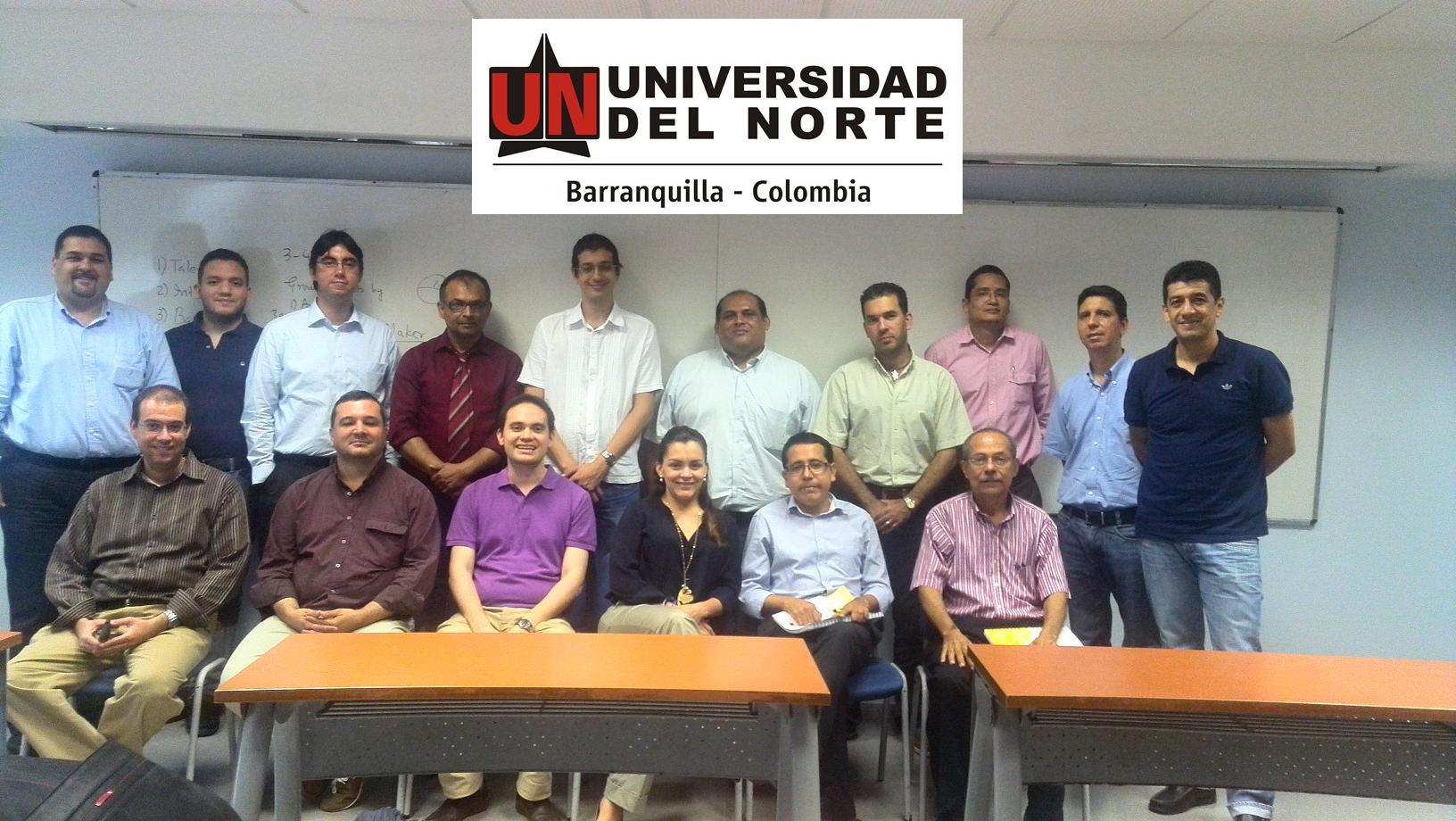 Photo: Participants at the University Del Norte, Colombia, July 2013 Workshop
How to Use The Flipped Class to Teach Effectively, ASEE-SE, Gainesville, FL, April 2015.
Case Study of a Flipped Class, Visiting KSU Faculty, USF, July 2015
Using Clickers in the Classroom–An Evidence-Based Approach, USF, 2014.
Learning Strategies and Processes, USF, 2014
Practical Classroom Strategies, University Del Norte, Colombia, July 2013.
Smart Teaching, School of Pharmacy, USF, May 31, 2013.
---
Keynote Speeches
"Pragmatic Learning Strategies for Higher Education", ISFT, New Delhi, January 18, 2016
---
"Evidence-Based Classroom Strategies for Improving Student Learning in the TwentyFirst Century", 2014 Summer Faculty Development Conference, UCF, Orlando, May 5-8, 2014
"Innovations in Education", World Engineering Education Forum, Cartagena, Colombia, September 24-27, 2013
"Global Perspectives on Higher Education: An Online View", UN-Habitat Partner
University Initiative, Tampa, May 10, 2013
---
Panelist
Yearning to Learn, BITSAA Global Meet, Dubai, January 6, 2017.
Are there limits to online learning, FOEE National Academy of Engineers Symposium, Irvine, CA, October 26, 2013.
Flipping a Classroom, CITRL Mini-Course Panelist, October 8, 2013.
Teaching successes and strategies, Student Success Conference, USF, Tampa, April 2013.
---
Short Courses
Taught a short course in Numerical Methods at the University of Applied Sciences, Frankfurt in March 2013.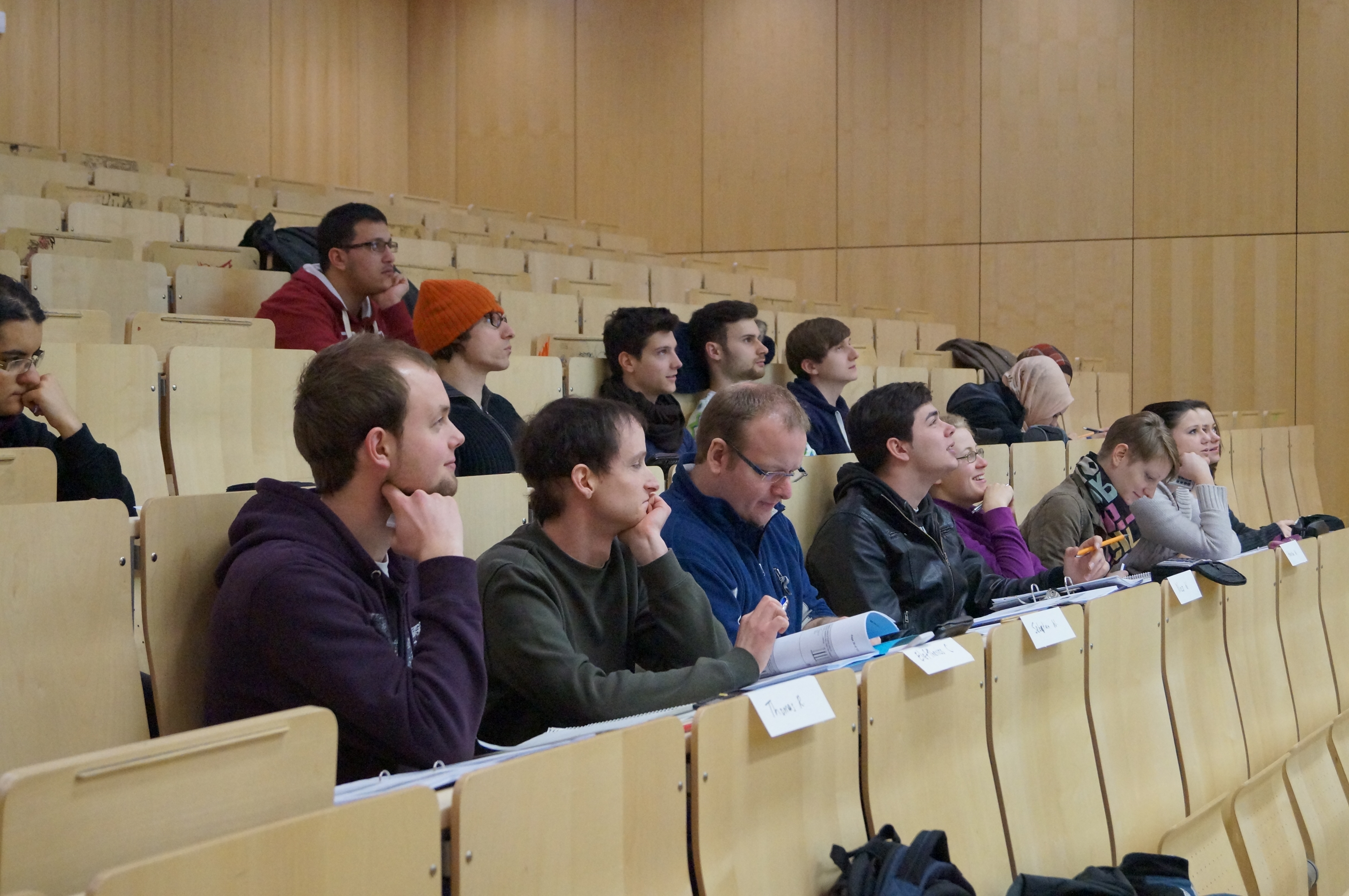 Photo: Participants at University of Applied Sciences, Frankfurt Short Course, March 2013.
Taught a short course in Mechanics of Composite Materials at Universidad Del Norte in August 2010